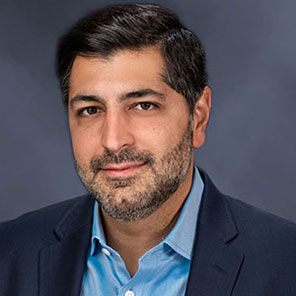 Steven Zadka
Executive Chairman
Mr. Steven Allen Zadka, a visionary entrepreneur and investor. Mr. Zadka started his career over 15 years ago with a simple task in mind of utilizing financial strength to realize commercial potential of an asset where value is understood. With his vision he has come to the forefront of the natural resources and mining industries in his current executive role at Cerro de Pasco. Over the years Mr. Zadka has orchestrated strategy for dozens of projects around the globe in energy and resource development. Mr. Zadka also has extensive experience in Investment banking, capital markets, M&A, and corporate finance. Mr. Zadka currently holds the title of Managing director at Sunrise Securities LLC / Trump Securities LLC, a New York City based Investment Bank. Prior to that Mr. Zadka was an investment banker at Adar Capital Advisors, Associate at Casimir Capital LP, and senior consultant at Mine Management. Mr. Zadka has spent a significant amount of time in South America. Mr. Zadka holds a B.S. from Baruch College in New York City.
Read More [+]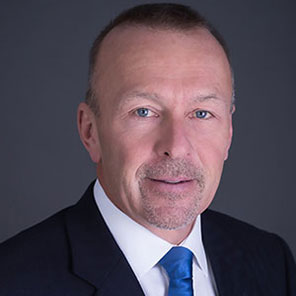 Guy Goulet
Chief Executive Officer, Director
Mr. Guy Goulet, is the President, the Chief Executive Officer and a director of the Corporation since April 6, 2017. Mr. Goulet graduated from Ecole Polytechnique de Montréal in 1986 in geological engineering. He has been active in the mining sector for more than 30 years. From 1995 to 2000 he has been a member of the Board and CEO of five publicly traded Canadian mining companies. He has been co-credited for the restart of the Wrightbar gold mine in Val d'Or, Québec in 1996. In parallel, he has conducted in collaboration with Hydro-Québec (LTD division) and Group STAS the only project leading to the production of lithium metal from high purity lithium carbonate. From 2000 to 2008, he served as co-founder, president and chairman of H2O Innovation Inc., a water treatment company that manufactures and installs integrated systems for various markets. He joined Maya Gold & Silver Inc. as President and CEO from November 2008 to June 2017 and was co-credited for the restart of the Zgounder silver mine in Morocco. During his career, Mr. Goulet capital raised over $150 million through the TSX Venture Exchange (the "TSXV").
Read More [+]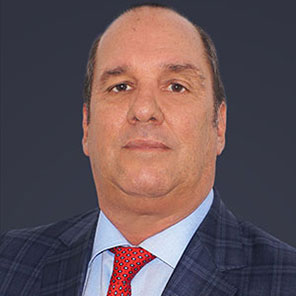 Manuel Lizandro Rodriguez Mariategui Canny
Managing Director, Director
Mr. Manuel Lizandro Rodriguez Mariategui Canny, is a Peruvian entrepreneur with more than 30 years of experience in the mining sector. He leads the board of directors of Austria Duvaz, a company with over 100 years of mining history. He is also CEO of Minera Valor, Executive Director of the Peruvian Aquaculture Company and President of the Investment and Risk Committee of Inversiones Don Lizandro. Manuel has succeeded in taking these companies to the forefront of technology, increasing its value through high productivity, as well as social and environmental responsibility.
Read More [+]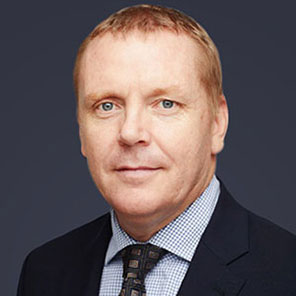 Neil T. Ringdahl
President & Director
Mr. Neil Ringdahl serves as the President of CDPR. Mr. Ringdahl is a South African mining engineer with 25 years of executive and operational experience in Latin America, Africa and Europe. Mr. Ringdahl has held executive management positions in companies including Volcan Compañía Minera (2007/2009), Anglo Platinum, Golden Star Resources, Korea Zinc Orvana, and is the COO of Ascendant Resources. Mr. Ringdahl holds a bachelor's degree with Honors in mining engineering from the University of the Witwatersrand in South Africa.
Read More [+]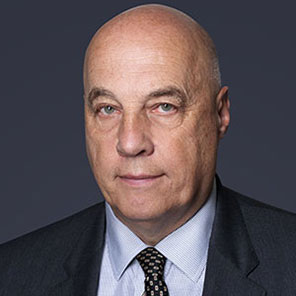 David Shaw, Ph.D
Independent Director
Mr. Shaw has almost four decades of experience in the technical and financial sectors of the mining and oil and gas resource industries. He has specialized in the investigation of the structural controls of mineral deposits, in the financial side he has focused on financial and risk analysis of resource project investment. After graduating from Carleton University, Ottawa, with a Ph.D. in Structural Geology, he was employed by Chevron Resources Canada as an in-house structural consultant in both the mining and hydrocarbon divisions. He founded the Resource Research Department at Charlton Securities Ltd before assuming the position as Senior Analyst at Yorkton Securities. Since the mid 1990's he has worked as an independent consultant and actual serves on the Board of Great Quest Fertiliser Ltd. (TSXV); Medallion Resources Ltd. (TSXV); Trigon Metals (TSXV) and Genius Metals Inc. (CSE). Mr. Shaw is a member of the Governance Committee and assisted the whistle-blowing reporting.
Read More [+]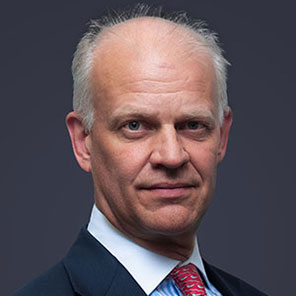 John G. Booth, LLM
Independent Director
Mr. John Geoffrey Booth holds a BSc (Hons) in biology and environmental science, both Canadian and US law degrees (LLB, JD) and a Masters in international finance, tax and environmental law from King's College, University of London (LLM). He is called to bars of Ontario, New York and District of Columbia and has over 25 years of international experience in financial services as an investment banker, broker, strategy consultant, fund manager, company director and chief executive officer. Mr. Booth is guest lecturer in Environmental and Social Governance (ESG) with the graduate business school at the University of London. He has previously served as a nominee non-executive director for the European Bank for Reconstruction and Development nominee and as a non-executive director of the Ottawa Riverkeeper environmental charity.
Currently he serves as chairman of Laramide Resources Ltd. (TSX/ASX) and European Electric Metals (TSXV); Head of Audit committee Cub Energy Ltd. (TSXV); Head of Audit committee of Altair Resources Inc. (TSXV) and of Genius Metals Inc. (CSE). He leads the Audit and Governance Committees of the Company.
Read More [+]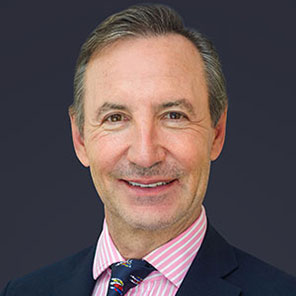 Frank Hodgson
Independent Director
Mr. Hodgson has over 30 years of experience in the Central London residential property market as a developer and investor. Mr. Hodgson's years of experience in the Central London residential market started in the 1980's Docklands boom. Mr. Hodgson then pioneered the 'Swale Project' a major scheme in Kent with partners, Bovis, Medway Port Authority, Bowater and UK Paper, working closely with Central Government to improve road links to the region. Mr. Hodgson is responsible of the whistle-blowing reporting and he is a member of the Governance Committees.
Read More [+]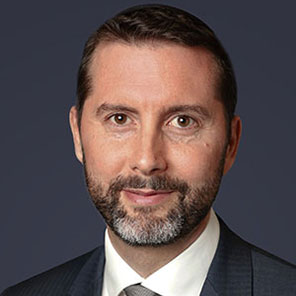 Keith Philip Brill
Independent Director
Mr. Keith Philip Brill has been a management consultant with Gartner, Inc. (NYSE: IT), a research and advisory company, since 2016. At Gartner, Inc., he advises commercial and public sector organizations on business and IT transformation programs involving technology modernization, strategic sourcing, organizational design and change, people/talent management and IT financial management. Mr. Brill received an International Master of Business Administration (IMBA) from the Moore School of Business, University of South Carolina in May 2005. He graduated from the South Carolina Honors College, University of South Carolina in May 2003 with a Bachelor of Science, magna cum laude, major in Economics and Finance, minor in Spanish. Mr. Brill is a member of the Audit Committee.
Read More [+]