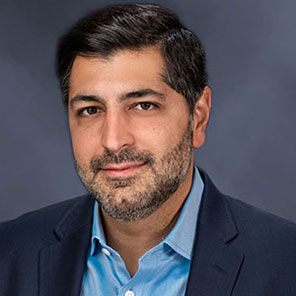 Steven Zadka
Executive Chairman
Mr. Steven Allen Zadka, a visionary entrepreneur and investor. Mr. Zadka started his career over 15 years ago with a simple task in mind of utilizing financial strength to realize commercial potential of an asset where value is understood. With his vision he has come to the forefront of the natural resources and mining industries in his current executive role at Cerro de Pasco. Over the years Mr. Zadka has orchestrated strategy for dozens of projects around the globe in energy and resource development. Mr. Zadka also has extensive experience in Investment banking, capital markets, M&A, and corporate finance. Mr. Zadka currently holds the title of Managing director at Sunrise Securities LLC / Trump Securities LLC, a New York City based Investment Bank. Prior to that Mr. Zadka was an investment banker at Adar Capital Advisors, Associate at Casimir Capital LP, and senior consultant at Mine Management. Mr. Zadka has spent a significant amount of time in South America. Mr. Zadka holds a B.S. from Baruch College in New York City.
Read More [+]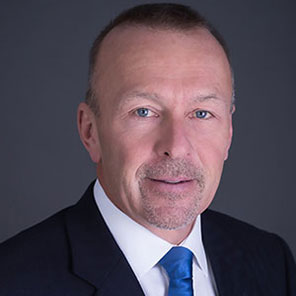 Guy Goulet
Chief Executive Officer
Mr. Guy Goulet, is the Chief Executive Officer and a director of the Corporation since April 6, 2017. Mr. Goulet graduated from Ecole Polytechnique de Montréal in 1986 in geological engineering. He has been active in the mining sector for more than 30 years. From 1995 to 2000 he has been a member of the Board and CEO of five publicly traded Canadian mining companies. He has been co-credited for the restart of the Wrightbar gold mine in Val d'Or, Québec in 1996. In parallel, he has conducted in collaboration with Hydro-Québec (LTD division) and Group STAS the only project leading to the production of lithium metal from high purity lithium carbonate. From 2000 to 2008, he served as co-founder, president and chairman of H2O Innovation Inc., a water treatment company that manufactures and installs integrated systems for various markets. He joined Maya Gold & Silver Inc. (now Aya Gold & Silver) as President and CEO from November 2008 to June 2017 and was co-credited for the restart of the Zgounder silver mine in Morocco. During his career, Mr. Goulet capital raised over $150 million through the TSX Venture Exchange (the "TSXV").
Read More [+]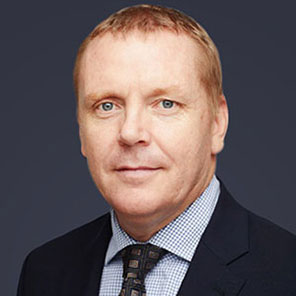 Neil T. Ringdahl
President
Neil is a South African mining engineer with 25 years' executive and operations experience in Latin America, Africa and Europe. He has a strong technical and project management background in both open pit and underground hard rock mining environments. He has held senior and executive management positions with both public and private companies including Anglo Platinum, Golden Star Resources, Volcan Companía Minéra, Korea Zinc and Orvana Minerals Corp.. More recently Neil Ringdahl was COO of Ascendant Resources. Neil acquired his BSc. Engineering Honours (Mining), from the University of the Witwatersrand (Wits), in Johannesburg South Africa.
Read More [+]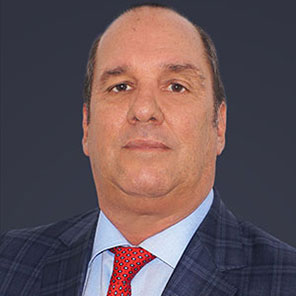 Manuel Lizandro Rodriguez Mariategui Canny
Managing Director
Manuel a Peruvian mining executive with more than 30 years of experience in the mining sector. He leads the board of directors of Austria Duvaz, a company with over 100 years of mining history and over 700 workers. He is also CEO of Minera Valor, Executive Director of a Peruvian Aquaculture Company and President of the Investment and Risk Committee of Inversiones Don Lizandro. Manuel has succeeded in taking these companies to the forefront of technology, increasing its value through high productivity, as well as social and environmental responsibility.
Read More [+]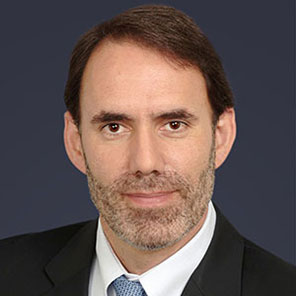 Robert Boisjoli
Chief Financial Officer
Mr. Robert Boisjoli, is a Fellow Chartered Professional Accountant, with over 30 years of operational and advisory experience. Mr. Boisjoli is currently the Chief Executive Officer of AKESOgen, Inc., an integrated genomics services company. He is also Chairman of Palos Management Inc. and managing director of Atwater Financial Group, a company specializing in mergers and acquisitions, and a partner at Robert Boisjoli & Associates S.E.C., a consulting firm specializing mainly in business valuations. Robert has been the founder of two life science companies where he has acted as Chief Financial Officer, Chief Operating Officer and Chief Executive Officer. Mr. Boisjoli sits on the boards of directors of various public and private companies where is he is also the audit committee chairman. He was also an investment banker with various Canadian securities' firms. Mr. Boisjoli also is a Board Member of various not-for-profit organizations in the community and within the profession.
Read More [+]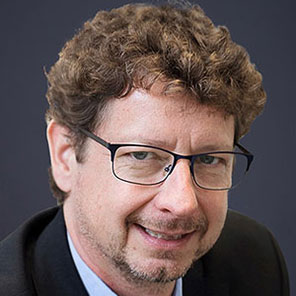 Prof. Bernhard Dold
Chief Technology Officer
Prof. Dr. Bernhard Dold has more than 25 years of experience in environmental mine waste management/acid mine drainage and sustainable mining around the world, but with special emphasis on Peru and Chile. He is Guest Professor at the Pontifical Catholic University of Peru (PUCP), Lima, Peru and was Chair Professor in Applied Geochemistry until 04/2020 at the Luleå University of Technology, Luleå, Sweden. He is also President of SUMIRCO (Sustainable Mining Research & Consultancy.EIRL), Chile. He taught and investigated at the University of Chile and University of Concepción, Chile, University of Lausanne and Geneva, Switzerland, University of Waterloo, Canada, and at the International University of Andalucia (UNIA), Huelva, Spain. He received his Diploma degree in geology (Dipl. Geol.) from the University of Bremen, Germany and his Ph.D. from the University of Geneva, Switzerland. His research and consultant work focus on biogeochemical and hydrogeological processes controlling element cycles in ground- and surface waters, soils, industrial waste environments, bioleaching operations, ore formation. In 2004 he started together with 3 Master students the first scientific investigation of acid mine drainage formation at Cerro de Pasco. He believes that resource efficiency is the key to sustainability in the mining process. Now, as Chief Technology Officer, the application of this knowledge to increase the resource efficiency at Cerro de Pasco to build up a more sustainable mining operation is his vision.
Read More [+]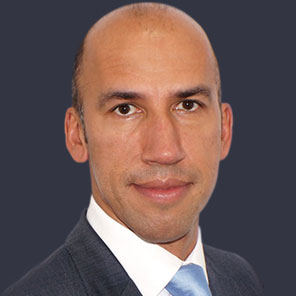 Edwin Mitchell
Vice-President Safety, Health, Environment & Community
Mr. Edwin Mitchell has over 20 years of international experience in Environment, Health and Safety, Permitting, Community and Stakeholder Relations. Mr. Mitchell worked previously for Southern Peaks Mining LP, Compañía Minera Condestable, and Compañía Minera Quiruvilca in Peru and has operational and advisory experience with Walsh Peru, Ecology & Environment, Vector (Ausenco) the United Nations Development Program (UNDP) in West Africa. BSc. Environmental Science (Professor Van Hall Institute); MA Public Administration and Management Science (Catholic University Nijmegen - KUN), The Netherlands.
Read More [+]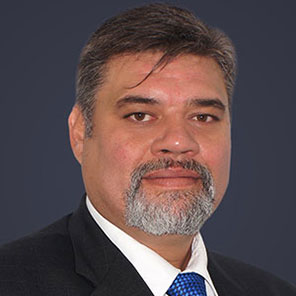 Diederik Duvenage
Vice-President Operations & Project
Mr. Diederik Duvenage is a South African mining consultant with 28 years of mining experience in Latin America and Africa. Mr. Duvenage has broad technical and project management background in both open pit and open cast mines. Mr. Duvenage has held senior and executive management positions with both public and private companies including Volcan Companía, Anglo Coal, Anglo Platinum, MineraTahoe Resources (Shahuindo Mine and Escobal Mina San Rafael), Stracon, ApogeeSilver, Ancash Mines and Golden Star Resources.
Read More [+]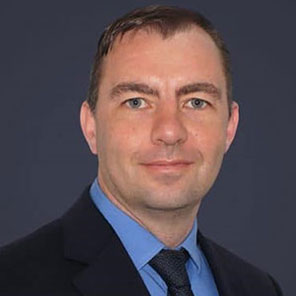 Shane Whitty
Vice-President Exploration & Technical Services
Mr. Shane Whitty is an experienced geology manager with 18 years of experience in Peru, Colombia and Ireland. Prior to join CdPR, Mr. Whitty was the Mine Geologist of Volcan´s mining unit Cerro de Pasco, Geology Manager of the Soto Norte Project, Senior Project Geologist of the Breca Group, Chief Technical Engineer of Ancash Limited Group and Production Geologist of ARCON International Resources Ltd. Camborne School of Mines University of Exeter, B. Eng. (Hons) Industrial Geology.
Read More [+]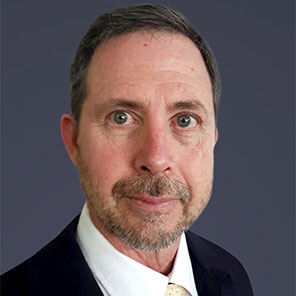 John Grewar
Vice-President Processing Operations
Mr. John Grewar serves as VP Process Operations with 40 years experience in gold and base metal metallurgy in South Africa, Latin America and Europe. Mr. Grewar has held senior and executive management positions with both public and private companies including Anglo Vaal, Anglo Gold – Vaal Reefs and ERGO, Volcan Companía Minera, Korea Zinc, Apogee Silver, Orvana and Ascendant Resources. Technicon Witwatersrand – Diploma in Extraction Metallurgy.
Read More [+]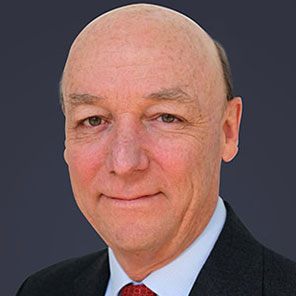 Pyers Griffith
Senior Advisor
Equity capital markets (ECM) and corporate finance advisory (CFA) professional with a broad range of experience.
Pioneered equity research that drew resurgence in equity investment into Latin American bolsas during the nineties.
Advised in several privatization processes in Peru.
Since 2000 led private equity and direct investment into the region with a focus on resources, renewable energy and agriculture.
As Managing Director of the Peru Privatization Fund, he sat on the boards of several leading Peruvian companies.
Held senior positions at Merrill Lynch, James Capel, Morgan Grenfell, Deutsche Bank and HSBC after formation in London at Nomura and Citicorp Scrimgeour Vickers.
Graduated in Languages at Durham University, UK.
Read More [+]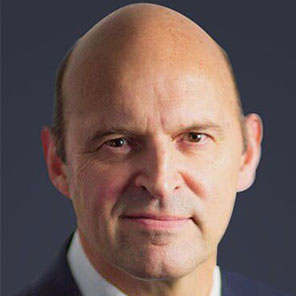 Robert Edwards
Senior Advisor
Has over 25 years of experience in production mining, new business, project assessment, mining finance, capital raising and board level experience predominately in emerging and frontier markets.
Previously Chairman of Metals & Mining at Renaissance Capital and Senior Advisor at Royal Bank of Canada Investment Banking. Previously, he was the Director of Metals and Mining Research at HSBC Investment Bank.
Worked at Anglo American Platinum and Gold Fields Mining and Development in production and new business roles.
Has been an Independent Director of Norilsk Nickel since June 2013 and also serves on the Audit and Sustainability committee and is Chairman of the Corporate Governance and Remuneration committee. Also serves on Board of Directors of Chaarat Gold where he also serves on the HSE and Technical committees.
Was previously Chairman of Sierra Rutile Limited and an Independent Director of GB Minerals Limited where he oversaw successful sell side events at both companies.
He graduated with an Honours Degree in Mining Engineering (ACSM) from the Camborne School of Mines. Holds Mine Managers and Mine Overseers certificates (South Africa).
Read More [+]